KES-2013
17th International Conference on Knowledge-Based and Intelligent Information & Engineering Systems
9, 10 & 11 September 2013, Kitakyushu, Japan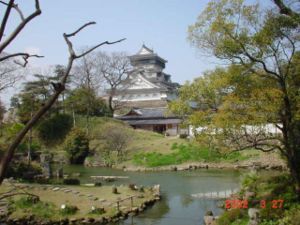 We are pleased to invite participation in KES2013, organised by Waseda University in conjunction with KES International, taking place in the city of Kitakyushu, Japan.
Papers are invited from a wide range of intelligent systems research topics.
The conference proceedings will be published by Elsevier in their Procedia Computer Science open access journal, available in Science Direct and abstracted/indexed in Conference Proceedings Citation Index, Engineering Index and Scopus.
Kitakyushu is a large city in Fukuoka prefecture on the island of Kyushu, Japan. Together with Shimonoseki it is part of the Kanmon Straits area. In terms of area it is the largest city in Kyushu, though Fukuoka has the bigger population. The population of Kitakyushu is about one million (or 1.3 million including Shimonoseki). Kitakyushu was created in 1963 from the five smaller cities of Kokura, Moji, Tobata, Wakamatsu and Yahata, and it retains this sense of being a country area with much diversity and beautiful nature, despite its reputation as a steel town.
The conference will consist of keynote talks, oral and poster presentations, invited sessions and workshops, on the applications and theory of intelligent systems and related areas. It will provide excellent opportunities for the presentation of interesting new research results and discussion about them, leading to knowledge transfer and the generation of new ideas.