Keynote Speakers
We are very pleased to have acquired the services of an excellent selection of keynote speakers for KES2013. The speakers and the titles of their talks are shown below.
---
Prof Longbing Cao
University of Technology Sydney, Australia
Noniidness Learning and Pattern Relation Learning
More details ...
---
Prof Hisao Ishibuchi
Osaka Prefecture University, Japan
Fuzzy Rule-Based Classifier Design: Accuracy Maximization and Complexity Minimization
More details ...
---
Prof Danny van Noort
University of Seoul, South Korea
Intelligence in Microfluidics
More details ...
---
Prof Witold Pedrycz
University of Alberta, Canada
From Data to Knowledge Networks and Their Granular Hierarchies
More details ...
---
Prof Andrzej Skowron
Warsaw University, Poland
Risk management in interactive intelligent systems
More details ...
---
---
---
Prof Longbing Cao
University of Technology Sydney, Australia
Noniidness Learning and Pattern Relation Learning
Abstract:
Most of existing data mining and machine learning algorithms are based on the IID assumption, which assumes objects are independent and identically distributed from each other. In the real world, objects are either loosely or tightly coupled with each other. The interactions, or coupling relationships, between objects are ubiquitous, and spread at various levels, between objects, between attributes describing an object, and between attribute values within an attribute. On the other hand, the usual patterns identified by data mining are based on independent objects or items. In fact, due to the object coupling relationships, patterns are associated with each other in structural and/or semantic aspects. Pattern relationship analysis is often ignored.
This talk will explore the needs, challenges, opportunities of noniidness learning in analyzing complex object and pattern relations. Following a framework for noniid-based coupled object and pattern analysis, we will introduce several corresponding techniques: coupled object analysis to define and quantify the coupling relationships within and between objects and within and between attributes, combined pattern mining to identify a group of patterns coupled by certain relationships, coupled behavior analysis to analyse a group of actors' behaviors, and coupled ensemble clustering to cater for relations between clusterings. We will show how such new frameworks redefine the learning of complex data, behavior, relation, environment and pattern in clustering, pattern mining, classification and pattern relation learning. Further discussions will be about how knowledge engineering and semantic web can be connected with noniidness learning for complex but actionable object and pattern relation analysis.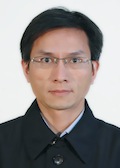 Biography:
Dr Longbing Cao is a professor of information technology at the Faculty of Engineering and IT, University of Technology Sydney, Australia; and the founding Director of the university's Advanced Analytics Institute. Longbing was awarded PhD in Computing Sciences and PhD in Intelligent Sciences. Before joining UTS, Longbing had several years of research experience in Chinese Academy of Sciences, and working experiences in managing and leading industry and commercial projects in telecommunications, banking and publishing, as a manager or chief technical officer. Besides general interest on areas such as data mining, machine learning, artificial intelligence, multi-agent systems and software engineering, Longbing has been initiating and now leading research in particular topics including behavior informatics and computing, noniidness learning, pattern relation learning, agent mining, and complex intelligent systems.
He is very keen on bridging the gap between academics and industries, with tremendous efforts contributed to the enterprise innovation and applications of data mining and behavior informatics in the real world. In Australia, Longbing has solid links with broad-based major business, industry, vendor and government organizations, leading and managing many projects such as in social security, taxation, banking, telecommunication, capital market, insurance, public sector and airline business. During these exercises, Longbing fosters a strong research culture of conducting cutting-edge and applied research inspired by challenging critical business and social problems, forming a strong interaction and balance between high quality Research, high calibre analyst Education, and high impact Development (the so-called RED model).
---
Prof Hisao Ishibuchi
Osaka Prefecture University, Japan
Fuzzy Rule-Based Classifier Design: Accuracy Maximization and Complexity Minimization
Abstract:
Design of fuzzy rule-based classifiers usually involves two conflicting objectives: One is accuracy maximization and the other is complexity minimization. In some recent studies, complexity minimization is generalized as interpretability maximization. In this talk, we discuss how we can handle these two conflicting objectives in the design of fuzzy rule-based classifiers. This talk starts with a brief review on fuzzy rule-based system design. Next fuzzy rule-based classifier design is explained from two view points: Accuracy maximization and complexity minimization. Then we discuss the handling of those conflicting objectives in fuzzy rule-based classifier design. Single-objective and multi-objective approached are explained. Finally, we show some hot issues such as parallel distributed implementation of fuzzy genetics-based machine learning, on-line learning of fuzzy rule-based classifiers, ensemble fuzzy rule-based classifier design, and Type-2 fuzzy rule-based classifiers.

Biography:
Prof. Hisao Ishibuchi received the BS and MS degrees from Kyoto University in 1985 and 1987, respectively. He received the Ph. D. degree from Osaka Prefecture University in 1992. Since 1987, he has been with Osaka Prefecture University as a research associate (1987-1993), an assistant professor (1993), an associate professor (1994-1999) and a full professor since 1999. His research interests include evolutionary multiobjective optimization, fuzzy genetics-based machine learning and evolutionary games. He received a Best Paper Award from GECCO 2004, HIS-NCEI 2006, FUZZ-IEEE 2009, WAC 2010, SCIS & ISIS 2010 and FUZZ-IEEE 2011. He also received a 2007 JSPS Prize from the Japan Society for the Promotion of Science. He is the IEEE CIS Vice-President for Technical Activities (2010-2013), a Technical Chair of IEEE CEC 2013, and a Program Co-Chair of FUZZ-IEEE 2013 and IEEE CEC 2014. He is also an associate editor of IEEE T-SMC Part B (2002-2012), IEEE TFS (2004-), IEEE CI Magazine (2005-), and IEEE TEC (2007-). According to Google Scholar, the total number of citations of his papers is more than 11,000 and his h-index is 47 (as of October 1, 2012).
---
Prof Danny van Noort
University of Seoul, South Korea
Intelligence in Microfluidics
Abstract:
Microfluidics can serve as a platform for computational phenomena, in this case aqueous based computing. There are several methods to facilitate this kind of computing. One is by using DNA strands as the information carrier to perform selection steps. In this case, microfluidics provides the program for the computation, as the fluidics can be set up as AND and OR gates,. Another method is to use ion sensors to visualise the outcome of the computation. This chemical computer can perform as a half-adder, which adds two binary numbers. Also, the microfluidic network as such can function as a computer. Think of a maze; how to solve it? Because of the intrinsic nature of microfluidics, that is, no chaotic mixing, a maze can be easily solved. Even more, the shortest path problem (which is basically a maze with more paths) can be solved readily in such a device.
On larger scale, outside the microfluidic regime, aqueous computing also works. In this case, due to turbulent mixing AND and OR gates can be constructed.
In this presentation I will go more in to depth about these various forms of aqueous computing.

Biography:
PhD in Applied Physics 1996-2000
Institute of Applied Physics, Linköping University, Sweden.
Affinity biosensors
MSc in Experimental Physics 1982-1988
Leiden University, the Netherlands.
VISITING PROFESSOR 2012-PRESENT
DEPARTMENT OF CHEMISTRY AND NANO SCIENCE,
EWHA WOMANS UNIVERSITY, SEOUL, SOUTH KOREA
Human on a Chip.
HEAD NANO/MICRO FABRICATION CORE GROUP 2009-2012
MECHANOBIOLOGY INSTITUTE, NATIONAL UNIVERSITY OF SINGAPORE, SINGAPORE
support to biologist with micro/nano devices.
SENIOR RESEARCH SCIENTIST 2006-2009
INSTITUTE OF BIOENGINEERING AND NANOTECHNOLOGY, SINGAPORE
3D cell constructs on microfluidic platforms.
VISITING PROFESSOR 2004-2006
BIOINTELLIGENCE LAB, SCHOOL OF COMPUTER SCIENCE AND ENGINEERING,
SEOUL NATIONAL UNIVERSITY, SEOUL, SOUTH KOREA
DNA based computers in microfluidic devices.
RESEARCH FELLOW 2002-2004
DEPARTMENT OF ECOLOGY AND EVOLUTIONARY BIOLOGY, PRINCETON UNIVERSITY, USA
DNA based computers in microflow reactors to access evolutionary computing in vivo.
Post Doctoral Fellow and Senior Scientist 2000-2002
FRAUNHOFER INSTITUTE, SANKT AUGUSTIN, GERMANY
BioMolecular Information Processing constructing a re-programmable DNA-computer in microfluidic systems.
RESEARCH ASSISTANT, SENIOR SCIENTIST 1993-1995
LORÁND EÖTVÖS UNIVERSITY, BUDAPEST, HUNGARY
cancer treatment research and proton conduction in water networks.
RESEARCH ASSISTANT 1992-1993
TECHNICAL UNIVERSITY OF BUDAPEST, HUNGARY
neural networks to classify white blood cells in seven categories.
R&D ENGINEER 1990-1992
OPTICON SENSORS EUROPE, HOOFDDORP, THE NETHERLANDS
algorithms and software for optical character recognition by means of matrix-matching and neural networks.
---
Prof Witold Pedrycz
University of Alberta, Canada
From Data to Knowledge Networks and Their Granular Hierarchies
Abstract:
Data give rise to knowledge organized in the form of a knowledge network composed of conceptual entities and associations between them. In presence of a collection of data sets, the families of knowledge networks are constructed based both on the individual data and by incorporating aspects of their mutual interaction and reconciliation. Considered are also scenarios in which along with the collaborative pursuits, formed are knowledge networks at the higher level of hierarchy or realized are several levels of hierarchy at which the knowledge networks are developed.
The underlying methodological setup supporting all endeavors dwells upon the concepts and methodology of Granular Computing. In particular, we show that information granules are integral functional and computational components of knowledge networks and higher type and higher order information granules arise along with the formation of hierarchies of knowledge networks.
A number of key algorithmic developments and detailed implementation aspects are discussed in the context of cognitive maps and granular cognitive maps being regarded as illustrative examples of knowledge networks.
Biography:
Witold Pedrycz is a Professor and Canada Research Chair (CRC - Computational Intelligence) in the Department of Electrical and Computer Engineering, University of Alberta, Edmonton, Canada. He is also with the Systems Research Institute of the Polish Academy of Sciences, Warsaw, Poland. He also holds an appointment of special professorship in the School of Computer Science, University of Nottingham, UK. In 2009 Dr. Pedrycz was elected a foreign member of the Polish Academy of Sciences. In 2012 he was elected a Fellow of the Royal Society of Canada. Witold Pedrycz has been a member of numerous program committees of IEEE conferences in the area of fuzzy sets and neurocomputing. In 2007 he received a prestigious Norbert Wiener award from the IEEE Systems, Man, and Cybernetics Council. He is a recipient of the IEEE Canada Computer Engineering Medal 2008. In 2009 he has received a Cajastur Prize for Soft Computing from the European Centre for Soft Computing for "pioneering and multifaceted contributions to Granular Computing".
His main research directions involve Computational Intelligence, fuzzy modeling and Granular Computing, knowledge discovery and data mining, fuzzy control, pattern recognition, knowledge-based neural networks, relational computing, and Software Engineering. He has published numerous papers in this area. He is also an author of 14 research monographs covering various aspects of Computational Intelligence and Software Engineering.
Dr. Pedrycz is intensively involved in editorial activities. He is an Editor-in-Chief of Information Sciences and Editor-in-Chief of IEEE Transactions on Systems, Man, and Cybernetics - Systems. He currently serves as an Associate Editor of IEEE Transactions on Fuzzy Systems and is a member of a number of editorial boards of other international journals.
---
Prof Andrzej Skowron
Warsaw University, Poland
Risk management in interactive intelligent systems
Abstract:
Understanding the nature of interactions is regarded as one of the biggest challenges in projects related to complex adaptive systems. We discuss foundations for interactive computing systems (ICS), developed in the Wistech program. In particular, foundations of interactive granular computations in such systems based on rough set theory are presented. Moreover, we emphasize the key role of risk management in problem solving by ICS. The considerations are illustrated by experimental results obtained in various projects concerning, e.g., medical diagnosis and therapy support, control of an unmanned helicopter or algorithmic trading.
Biography:
To follow.
---